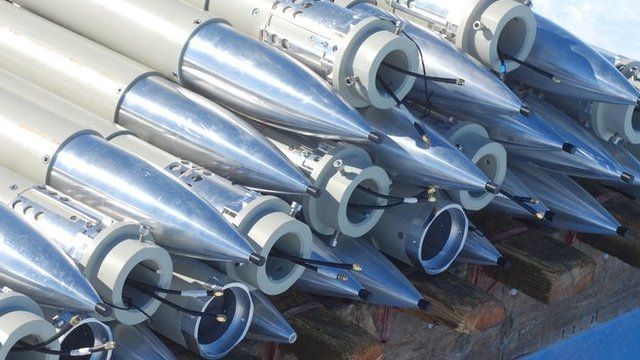 Video
Science 'javelins' spear Antarctic
UK scientists have developed an air-dropped projectile to put instruments in some of the most inaccessible places in Antarctica.
Twenty-five of these "javelins" are currently sticking in Pine Island Glacier, one of the continent's biggest and fastest-moving ice streams, monitoring its movement.
Dr Hilmar Gudmundsson from the British Antarctic Survey explains the thinking behind the javelin concept to our science correspondent Jonathan Amos.
Go to next video: Science 'javelins' spear Antarctic