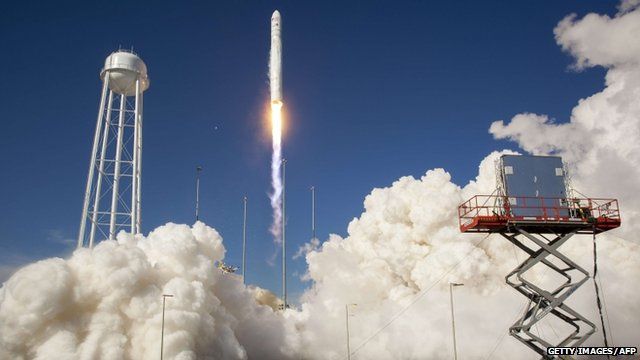 Video
Orbital's Antares rocket makes test flight
A new rocket which could be used to service the International Space Station (ISS) has blasted off successfully from a facility in the US state of Virginia.
The 40m-tall Antares vehicle lifted off from the Wallops Flight Facility at 1700 local time (2100 GMT) and released a test mass into orbit.
The apparently flawless ascent should lead to it being allowed to propel an unmanned cargo ship towards the ISS later this year.