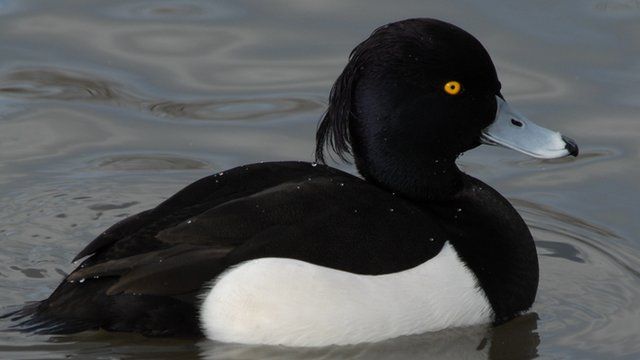 Video
Climate shifting ducks' winter homes
Three species of migratory duck have shifted their wintering grounds north in response to increasing temperatures, say scientists.
The birds - the tufted duck, goosander and goldeneye - are common in Britain and Ireland during North Europe's winter.
But their numbers in these countries have shrunk in the last 30 years.
According to the findings, published in the journal Global Change Biology, many now stop short on their annual journey.
One of the researchers involved in the study, Richard Hearn from the Wildfowl and Wetlands Trust (WWT), told BBC News why the birds are shortening their migrations and what the impacts for their survival could be.
Tufted duck footage courtesy of WWT