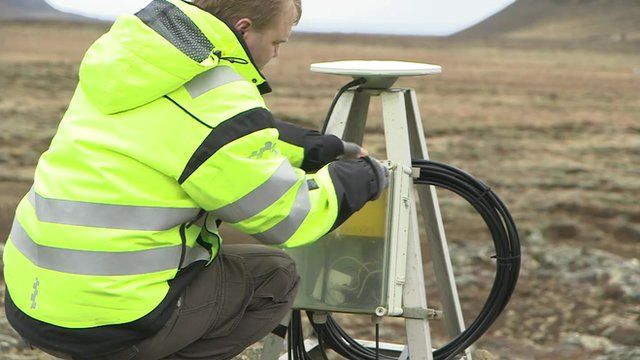 Video
How to detect an Icelandic eruption
Scientists explain how they are using more sensors and real-time monitoring to help give earlier warnings of an imminent eruption.
Melissa Pfeffer and Benedikt Gunnar Ofeigsson from the FutureVolc project talk about the different types of sensors which are being installed as part of the EU-funded project.
We also hear from Matthew Roberts at the Icelandic Meteorological Office where data from the monitors is received and processed in real-time.