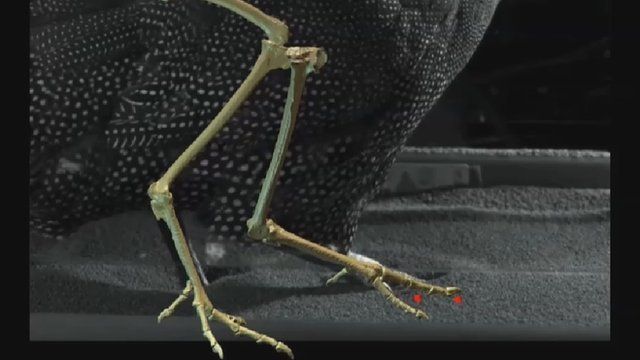 Video
Walking birds give dinosaur gait clues
Scientists are combining x-rays and high-speed footage of walking birds to find out how dinosaurs moved.
Dr Peter Falkingham from the Royal Veterinary College in London hopes eventually to extract the information from fossilised dinosaur footprints.
This study laid the foundation for that, by revealing exactly how footprints are formed beneath the surface of sand.
Dr Falkingham and his colleagues filmed guinea fowl as they walked through sandy sediment, and matched their movement to physical features in their footprints.
The scientists hope to go on to use dinosaur footprint features to work out the extinct animal's gait.
Footage courtesy of Peter Falkingham
Go to next video: Walking fish filmed in slow motion