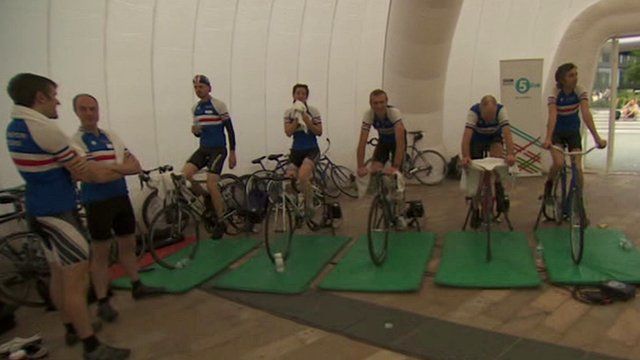 Video
Pedal power: BBC Radio 5 Live's Energy Day
BBC Radio 5 Live has devoted a day of output focusing on the energy debate.
Looking at renewable energy sources that the UK may be able to use more readily in the future, 5 Live has utilised a variety of methods to power their studio and broadcasts throughout the day.
Featuring solar panels, wind turbines, two cows and a studio powered by volunteer cyclists on exercise bikes, Ben Thompson visited Media City in Salford to find out more.
Go to next video: Is nuclear energy the way forward?