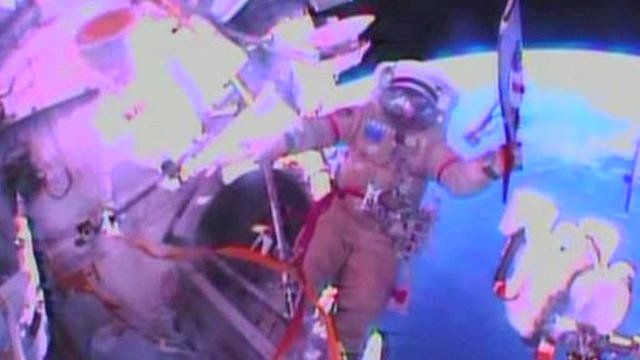 Video
Olympic torch in first spacewalk ahead of Games in Russia
Two Russian cosmonauts have taken the Sochi Winter Olympics torch on a historic first spacewalk, ahead of next year's Games in Russia.
Oleg Kotov and Sergei Ryazansky took the unlit version of the torch through the hatch of the International Space Station at 1434 GMT.
It was due to spend up to six hours in open space.
Go to next video: Olympic torch takes off into space