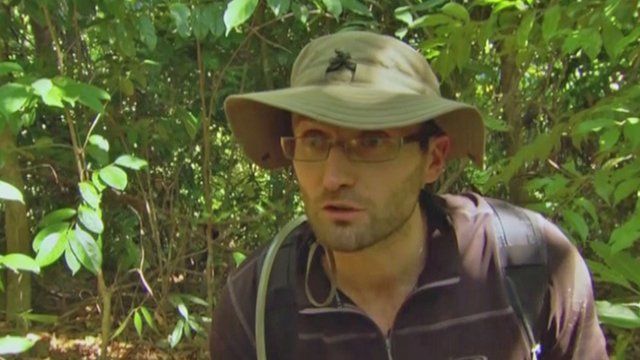 Video
A close encounter with a herd of elephants
For the first time in more than 50 years, a team of wildlife film-makers have been permitted to venture deep into Burma's barely penetrable jungles.
Zoologist Ross Piper went in search of a herd of elephants and got a little too close for comfort.
Find our more in the series Wild Burma: Nature's Lost Kingdom, which starts on Friday 29 November at 21:00 GMT on BBC Two. Or catch up later on BBC iPlayer. The series is a BBC/Smithsonian channel co-production, likely to premiere in the US in spring 2014.