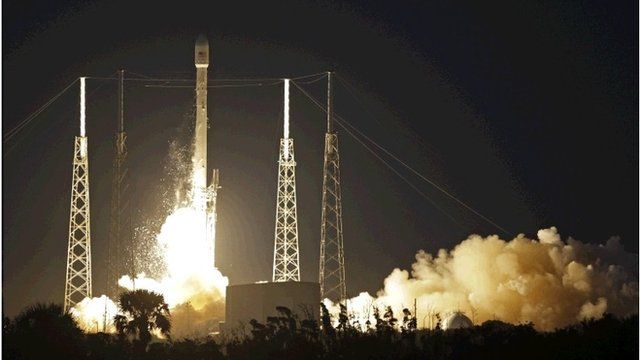 Video
SpaceX launches SES satellite from Cape Canaveral
The US SpaceX company has launched its Falcon 9 rocket from Cape Canaveral in Florida.
It was carrying a new platform for satellite operator SES - part of SpaceX's plan to take a big slice of the market for launching telecommunication satellites.
The launch was the company's third attempt, after technical glitches caused it to be postponed twice.
Go to next video: Tiny satellite aims to inspire children