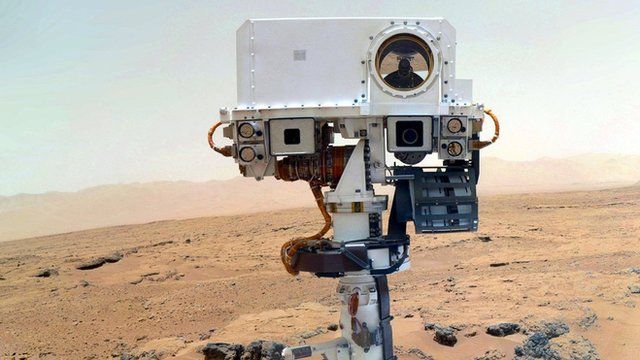 Video
Curiosity rover dates Mars rocks
The Curiosity rover has used its instrumentation to date rocks in Gale Crater on Mars.
It has established an age of sediment components in a mudstone, and also worked out when that mudstone surface was exposed through erosion.
Prof Ken Farley from Caltech explained the Curiosity measurements to our correspondent Jonathan Amos.