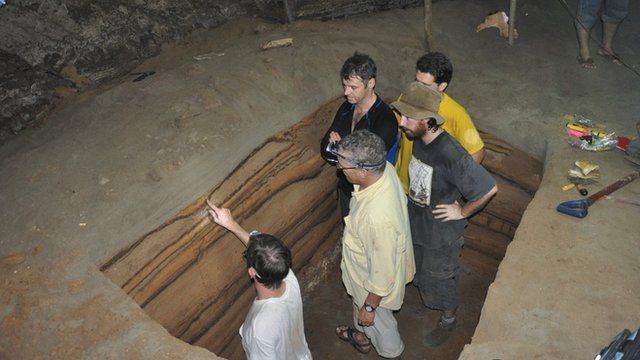 Video
Cave holds rich record of tsunami
A cave on the northwestern coast of Sumatra holds a remarkable record of big tsunamis in the Indian Ocean.
The limestone opening, close to Banda Aceh, retains the sandy deposits washed ashore by huge, earthquake-induced waves over thousands of years.
Scientists are using the site to help determine the frequency of catastrophes like the event of 26 December 2004.
Prof Kerry Sieh, from the Earth Observatory of Singapore, told our correspondent about the importance of researching past tsunamis.
Go to next video: Tsunami debris washes up in Canada