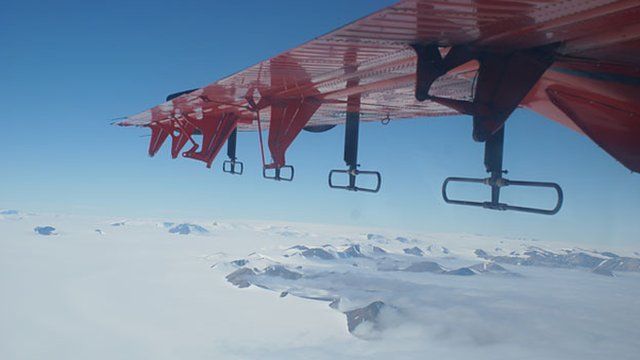 Video
Survey exposes 'sleeping ice giant'
Scientists have finally begun mapping one of the least explored regions of Antarctica - the Recovery Catchment.
The new survey data should reveal how this vast tract of ice in the east of the continent is likely to respond to a warming world.
Recovery is currently perfectly stable, but any change could have significant global impact because it contains the equivalent of 2.5-3m of sea-level rise.
Dr Fausto Ferraccioli from the British Antarctic Survey told our correspondent Jonathan Amos about the importance of the Recovery Catchment.
Go to next video: 'Ghost mountains mystery solved'