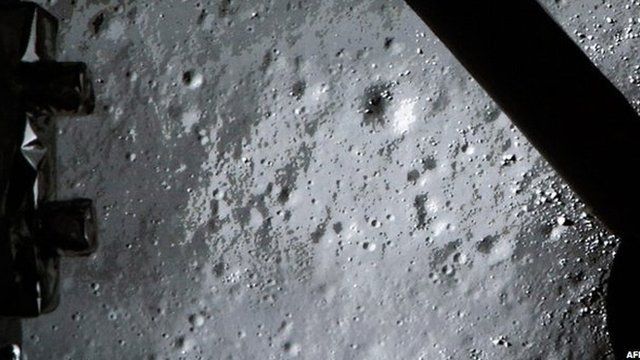 Video
China lands Jade Rabbit robot rover on moon
China says it has successfully landed an unmanned spacecraft on the moon, in what represents a major achievement for the country's space programme.
On Saturday afternoon (GMT), a landing module underwent a powered descent, using thrusters to perform the first soft landing on the moon in 37 years.
The touchdown took place on a flat plain called the Bay of Rainbows.
The lander was carrying a robotic rover called Yutu, which translates as "Jade Rabbit".
The rover rolled off onto the Moon's surface several hours after the landing.
Damian Grammaticas reports.
Go to next video: China rover lands on the moon