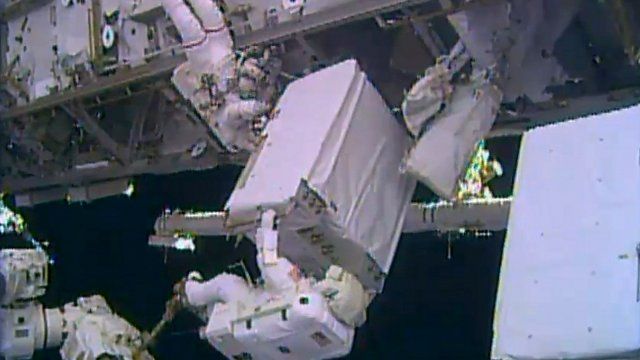 Video
Astronauts repair ISS cooling pump in rare spacewalk
Astronauts on board the International Space Station have successfully repaired the facility's cooling system during a seven-hour spacewalk on Christmas Eve.
A pump vital to the system broke down suddenly on 11 December, leaving the US side of the station without half its cooling system.
All non-essential equipment had to be switched off and many scientific experiments were halted - but Nasa says everything should be back up and running by the weekend.
Grainne Harrington reports.
Go to next video: Nasa broadcasts live ISS spacewalk