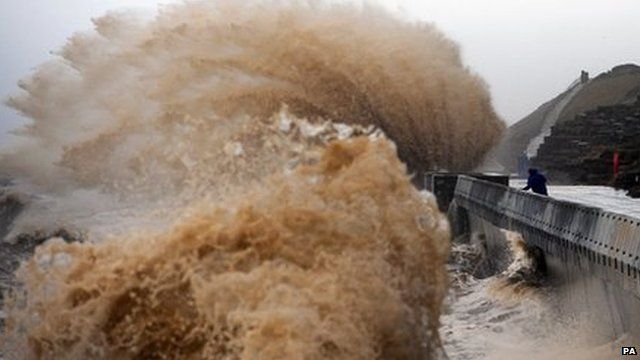 Video
Britain to see 'record levels' of flood defence spending
Following a prolonged period of bad weather which has seen than 100 flood warnings being issued, questions remain over whether Britain spends enough on flood defences.
George Eustice - a minister in the Department for Environment, Food and Rural Affairs - told the Today programme the period between 2015 and 2021 will see "record levels of spending on flood defence infrastructure".
He added that defence barriers in London and Kent mean "there are hundreds of thousands of houses we've managed to protect" through investment.
Mr Eustice, the MP for Camborne and Redruth in Cornwall, explained the Environment Agency also "frequently deny planning" for houses on the basis that the proposed buildings will be in flood plain areas.
First broadcast on BBC Radio 4's Today programme on Tuesday 7 January 2014.