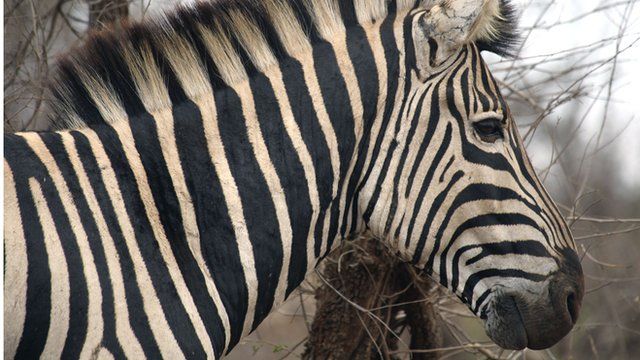 Video
Zebra developed stripes 'to repel biting flies'
Zebras may have developed their black and white stripes in order to repel biting insects, scientists have found.
Researchers at the University of California studied the geographical location, intensity of stripes and predators of zebras throughout the ages to come up with the findings.
Previous theories for the zebra's unusual markings included predator-confusing camouflage, heat management and social function.
Wildlife biologist Professor Tim Caro, who led the study, told BBC Radio 5 live's Breakfast: "One of the issues we're interested in is why zebras are so worried about being bitten by these flies."
Go to next video: Koala bellows with extra vocal folds