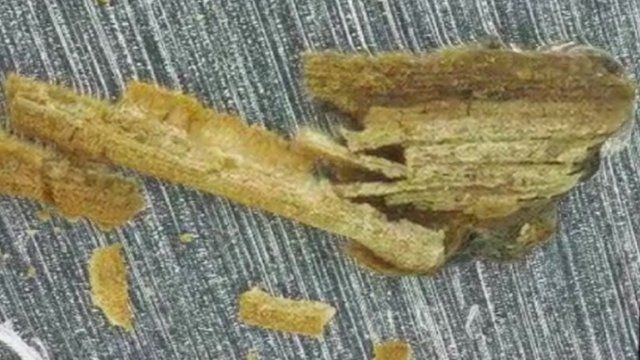 Video
Ancient plants 'frozen in time' by space impact
The remains of ancient plants were perfectly preserved in glass formed by the heat of asteroids hitting the Earth.
These images from an electron microscope show the specimens of preserved leaf material from the Pampas region of Argentina.
The "frozen in aspic" appearance of the plant remains is spectacular enough, but the cosmic collisions also conserved complex organic chemicals.
The impact glass examined in this study dates to the last 10 million years.
Incredibly, it is the hellish temperatures reached in the inferno of that impact that are responsible for the remarkable preservation.