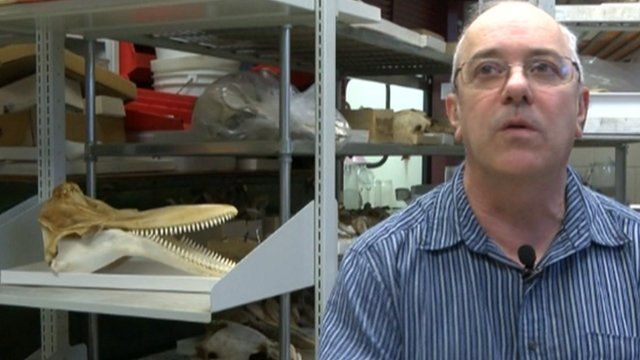 Video
Meet the man whose workmates are flesh-eating beetles
Visitors to the Smithsonian's National Museum of Natural History's so-called Hall of Bones can examine up close and in detail the skeletons of a huge number of vertebrates.
What they do not see is the behind-the scenes-work that goes into preparing the bones for display and research purposes.
John Ososky runs the Osteo Prep laboratory at the Washington museum.
He explains how he uses thousands of carnivorous beetles to strip the bodies of dead animals clean so they are ready for exhibition.
Video produced by BBC Mundo's Thomas Sparrow
Go to next video: Stag beetles bite with ungainly jaws