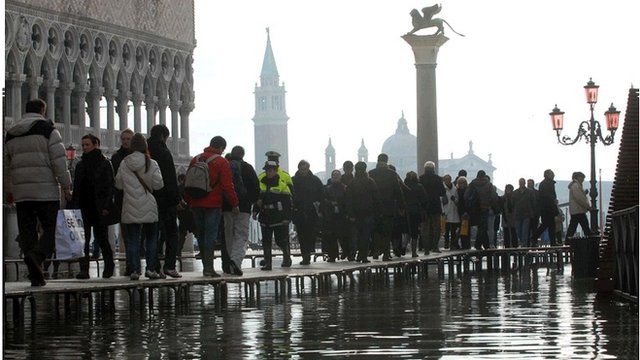 Video
Coast cities deal with sinking land
Subsiding land is a bigger immediate problem for the world's coastal cities than sea level rise, say scientists.
In some parts of the globe, the ground is going down 10 times faster than the water is rising, with the causes very often being driven by human activity.
Gilles Erkens from the Deltares Research Institute spoke about the issue at the European Geosciences Union General Assembly in Vienna.
He told our correspondent Jonathan Amos that land subsidence had not been given the same attention as sea level rise.
Go to next video: East Kent flooding affected by mines