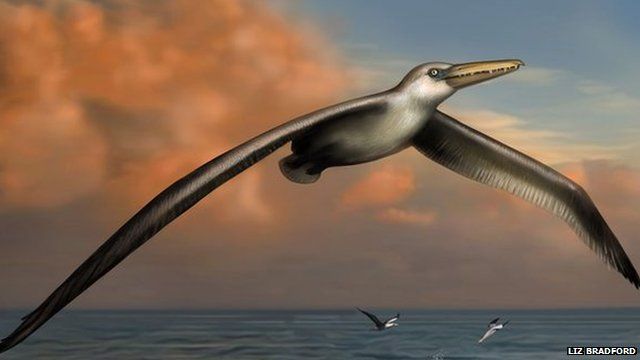 Video
'Spectacular fossil' of largest flying bird identified
The newly identified fossil of the largest flying bird ever to exist is "spectacular", Daniel Ksepka has said.
The 25m-year-old fossil was unearthed 30 years ago in South Carolina, but it has taken until now to identify it as a new species.
The curator of science at the Bruce Museum in Connecticut said the fossils show the Pelagornis sandersi, as scientists have named it, had a wingspan twice the size of a wandering albatross - which has the greatest span of any living bird.
First broadcast on BBC Radio 4's Today programme on Tuesday 8 July.
Go to next video: 'Dinosaur Isle' volunteers wanted