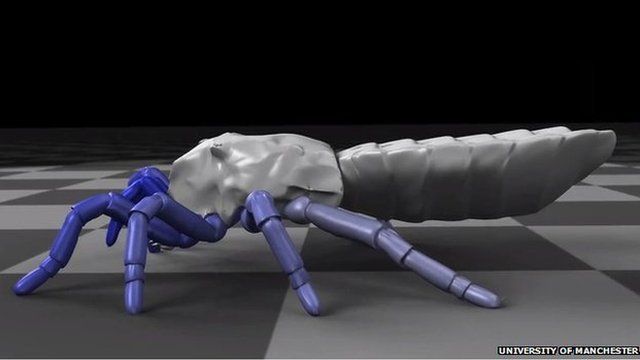 Video
Ancient arachnid 'walks again' with computer graphics
An arachnid that lived 410 million years ago has crawled back into the virtual world.
The creature's remains were so well preserved in fossil form that scientists could see all its leg joints, allowing them to recreate its likely gait using computer graphics.
Animation courtesy of Manchester University and Natural History Museum, Berlin.
Go to next video: Giant spider crab comes to Blackpool