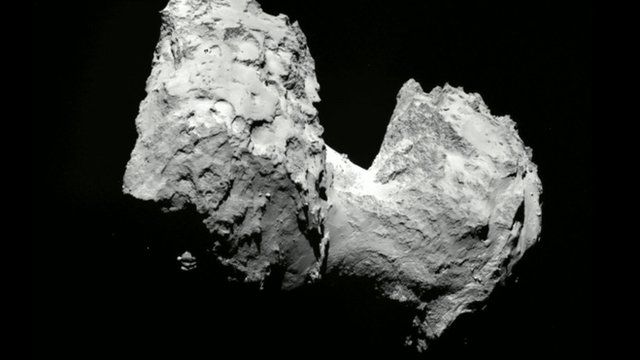 Video
Rosetta chases the secrets of life in space
Scientists have commenced a historic study of a comet that could unlock some of the secrets to the origins of life in our Solar System.
After a journey lasting more than a decade, the Rosetta probe is now escorting Comet 67P/Churyumov-Gerasimenko in a powered orbit, looping around the icy body as the comet itself orbits the sun at 34,000 mph.
The spacecraft will accompany the comet for the next year and send a landing module in November.
Pallab Ghosh reports.
This report was originally published on 6 August 2014
Go to next video: Close-up look at Rosetta comet lander