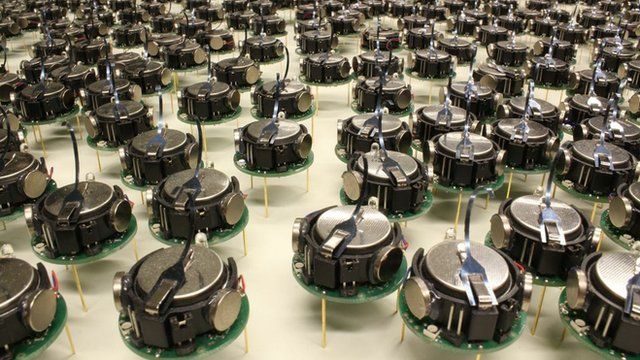 Video
Swarming robots shuffle into shape
Engineers in the US build a self-organising swarm of tiny robots that work together to form shapes.
A team of engineers in the US has created a swarm of over 1,000 robots that act independently, but work together to form two-dimensional shapes.
Each of the identical robots is given a picture of the required shape, and programmed with the same collaborative algorithm.
They communicate with flashing lights and slowly shuffle into position based on coordinates that are passed through the swarm.
It takes up to 12 hours, but it is the biggest throng of robots ever built and studied in this way.
Footage courtesy of M Rubenstein/Harvard University