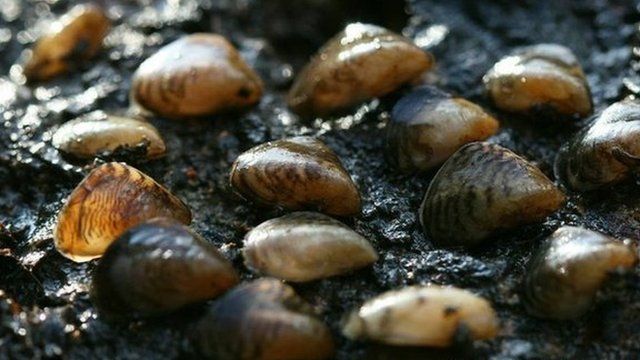 Video
Europe quagga mussels 'could invade Britain's waterways'
Scientists are warning that shrimps and mussels from Turkey and Ukraine could invade Britain's waterways, and kill off native species.
The quagga mussel has been discovered near Heathrow airport, and breeds so prolifically it can block pipes and potentially cause flooding.
Researchers are also concerned it could devastate native species.
The BBC's Philippa Thomas reports from the Wraysbury River.
Go to next video: Why are these mussels a menace?