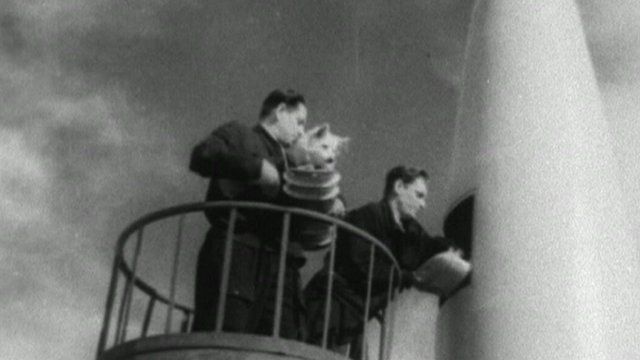 Video
Soviet space dogs - the first Soviet 'pop stars'
Some of the earliest heroes of the Soviet space programme were homeless dogs from the streets of Moscow.
Laika was the first canine cosmonaut and died during the mission. Her death transformed her into a symbol of national sacrifice.
But two dogs, Belka and Strelka, returned from space alive and became national icons.
Now a book has been dedicated to them. Its author Olesya Turkina says the two dogs were the "first Soviet pop stars".
Go to next video: Archive: Russian puppy given to JFK