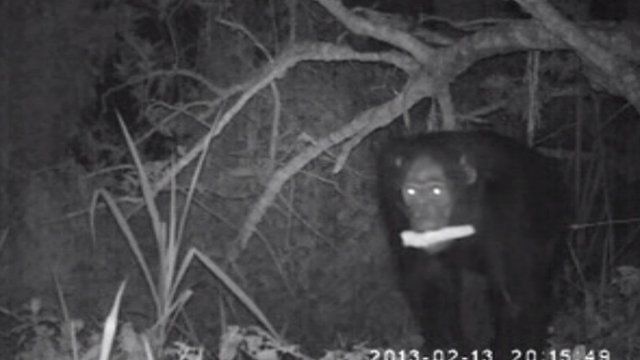 Video
Chimps' night time raids caught on camera
Camera traps have caught wild chimpanzees in the act as they carried out night-time raids on farmland.
The footage, captured by researchers from the Museum of Natural History in Paris and the Uganda Wildlife Authority, shows the chimps adapting to human pressure on their habitat.
The team says this is the first record of "frequent and risky" nocturnal raids.
It is published in the journal Plos One.
This clip shows a large group of chimps, including females with infants, raiding a field. Footage captured with infrared light shows a night-time raid.
Footage courtesy of Plos One
Go to next video: Gibraltar banishes troublesome monkeys