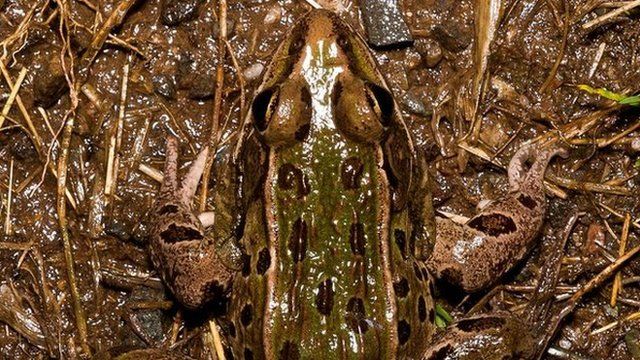 Video
Frog species discovery: 'Amazing they still exist'
Scientists have discovered a new species of frog living in New York City. The team from Rutgers University in New Jersey first noticed the frogs on Staten Island when they heard their chorus. Genetic testing of the creature has now confirmed it to be a species new to science.
Today presenter Mishal Husain spoke to researcher Brad Shaffer.
First broadcast on BBC Radio 4's Today programme on Thursday 30 October.