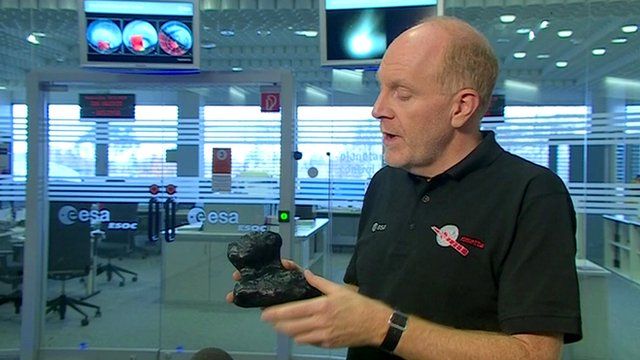 Video
Rosetta landing: What is comet's structure like?
The 2.5 mile wide comet on which the Philae lander is meant to land is craggy and covered in dust, says Professor Mark McCaughrean from the European Space Agency.
"We thought it was going to be a more-or-less smooth potato shape, but... there are craters and cliffs and boulders and crevasses all over this amazing comet", he told the BBC's Rebecca Morelle.
"And it really is this kind of a colour. It's as dark as charcoal because it's covered in a thick layer of dust... the ice which we think is in there, is mostly inside."
Go to next video: Scientist with comet landing tattoo