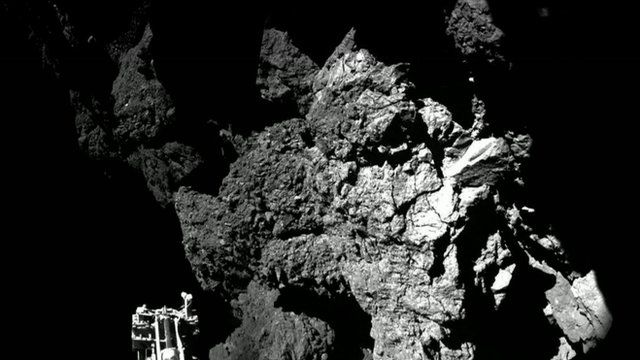 Video
Philae: Concerns for comet lander after uneven landing
After a historic but awkward comet landing, the robot probe Philae is now stable and sending pictures - but there are concerns about its battery life.
After two bounces, the first one about 1km back out into space, the lander settled in the shadow of a cliff, 1km from its target site.
It may be problematic to get enough sunlight to charge its batteries.
The BBC's science editor David Shukman reports.
Go to next video: Rosetta mission makes historic landing