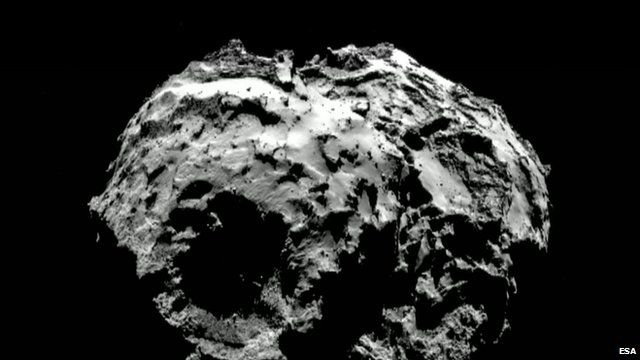 Video
Rosetta results: Comets 'did not bring water to Earth'
Scientists have dealt a blow to the theory that most water on Earth came from comets.
Results from Europe's Rosetta mission, which made history by landing on Comet 67P in November, shows the water on the icy mass is unlike that on our planet.
The team found that there was far more heavy water on Comet 67P than on Earth.
David Shukman reports on the findings.
Go to next video: What will Rosetta spacecraft do?