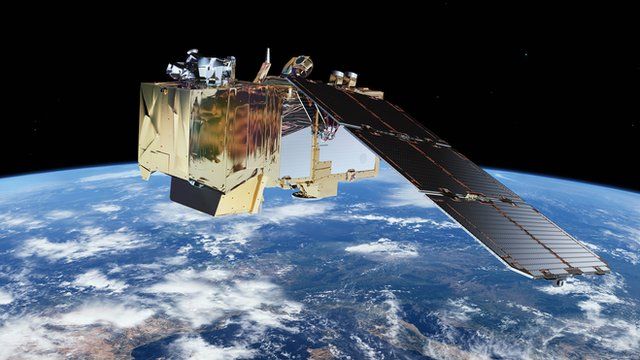 Video
Europe's Sentinel-2a ready for launch
The lead spacecraft in Europe's new multi-billion-euro Earth observation (EO) programme is built and ready to go into orbit.
Sentinel-2a's data will track everything from the growth of megacities to the variable yields of the world's most important food crops.
Markus Probeck, whose GAF company in Munich will be developing applications from Sentinel-2 images, explained the satellite's significance to our correspondent Jonathan Amos.