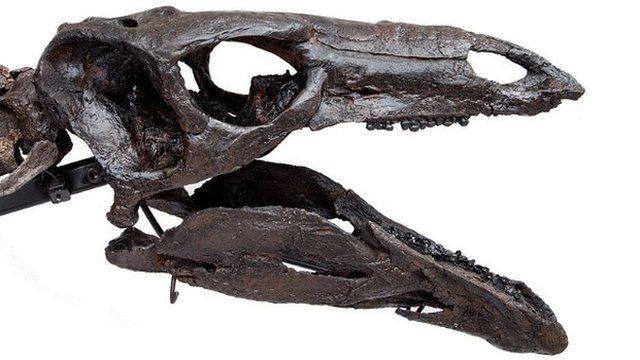 Video
Steggy Sophie was 'weight of rhino'
Scientists have worked out the body mass of the world's most complete Stegosaurus.
The animal is perhaps one of the best known of all dinosaurs; it is the one that had a series of bony plates protruding from its back.
London's Natural History Museum recently acquired a specimen with 80% of its bones preserved, and finds its weight to have been about 1.6 tonnes.
Dr Charlotte Brassey, a palaeontologist at the NHM, discussed the fossil - dubbed Sophie - with our correspondent Jonathan Amos.