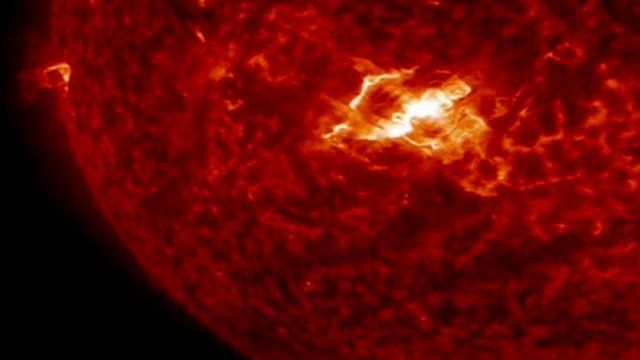 Video
Nasa captures images of Sun's first major solar flare of 2015
Nasa cameras have captured images of a solar flare erupting from the surface of the Sun.
The X-class flare, the strongest category of Sun storm possible, was the first of its size in 2015.
Solar flares are intense emissions of radiation that can disrupt global positioning, radio, and satellite signals, but cannot penetrate Earth's atmosphere.
The images were caught on March 11, 2015, and peaked at 16:22 GMT.
Go to next video: Footage of powerful solar flares