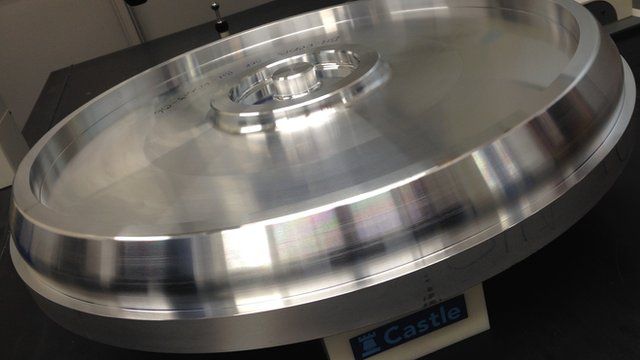 Video
Bloodhound car gets its superwheels
The process of machining the fastest wheels in automotive history has begun.
The aluminium discs will be fitted to the Bloodhound Supersonic Car, which will endeavour to break the world land speed record (763mph) later this year.
These 90cm wheels are a crucial element of the Bloodhound concept, and will have to endure huge loads as they spin at over 170 revolutions per second.
Bloodhound components chief Conor La Grue discussed the challenge of developing the wheels with our correspondent Jonathan Amos.