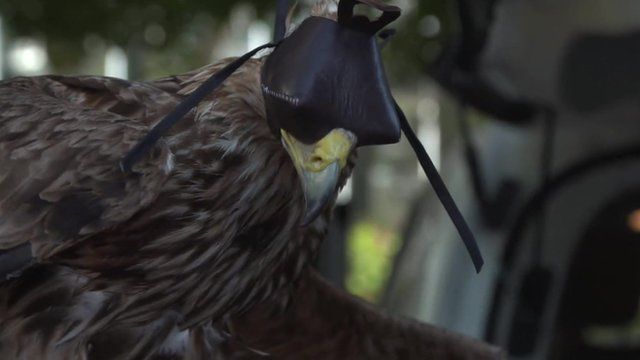 Video
Eagle prepares for Burj Khalifa world record bid
Conservationists are preparing an eagle for a world record attempt in Dubai, to raise awareness of the plight of the endangered bird of prey.
Darshan, an eagle, will fly from the tallest building in the world, the Burj Khalifa, with a camera attached to it, broadcasting live images of the view on the way down.
Mark Lobel went to meet Darshan and to see the preparations for the flight.
Go to next video: How to weigh a bird in flight