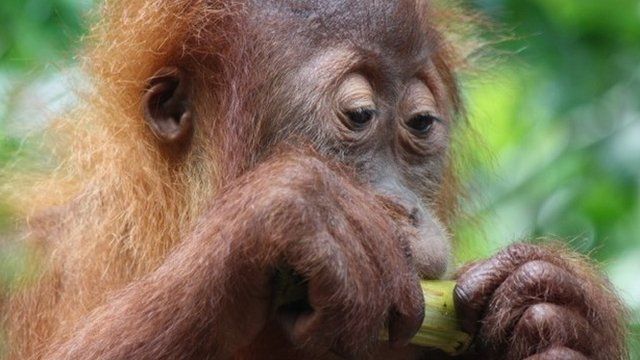 Video
Do orangutans lie about their size?
Orangutans use their hands to alter their voices and make themselves sound bigger, say scientists.
The animals cup their mouths when they produce kiss squeaks - alarm calls that often signify a predator is nearby.
Researchers have now studied the acoustics of these "hand-modified kiss squeaks" and shown that the animals sound bigger and "more impressive" when they use their hands in the call.
In this clip, filmed by Wendy Erb from Rutgers University in New Jersey, you can see an orangutan making a kiss squeak call, following by another using its hand. If you listen carefully, you can hear the difference between the two calls.
Footage courtesy of Dr Wendy Erb
Go to next video: Orangutan dental checks aid conservation