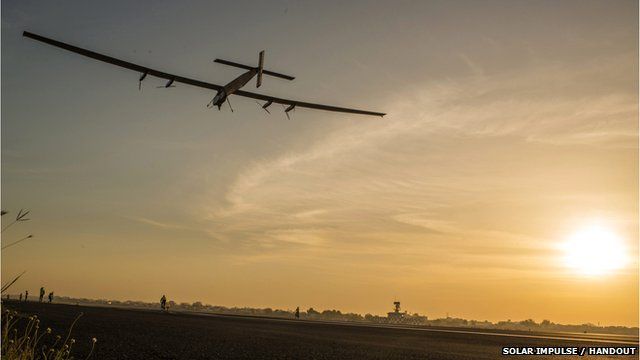 Video
Solar Impulse pilot: 'The passion gives you energy to fly'
Solar Impulse, the solar-powered plane attempting to fly around the world, has begun the second leg in a two-part journey from India to Myanmar.
Two pilots are taking it in turns to guide Solar Impulse on its circumnavigation of the globe.
So far, they have covered about 3,000km in the three segments flown since beginning the flight in Abu Dhabi on 9 March.
One of them, Bertrand Piccard, spoke to the BBC from the cockpit of the plane as he flew to Mandalay in Myanmar.
Go to next video: Solar plane flies over India