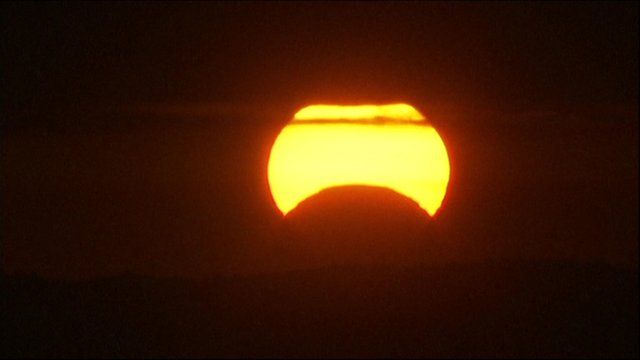 Video
Northern Europe prepares for solar eclipse
It has been called the first great astronomical event of this century.
Millions of people could witness the best solar eclipse in years seen from the UK and northern Europe on Friday.
The extent to which you will see it will depend on where you are and the weather.
However it is important to remember it is dangerous to look up directly at an eclipse.
Serena Chaudhry reports.
Go to next video: Warning over looming solar eclipse