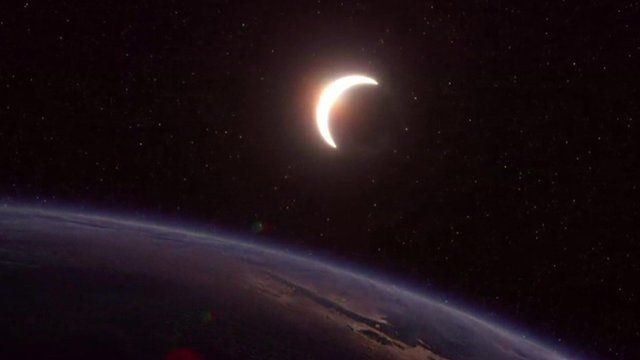 Video
UK stargazers prepare to watch solar eclipse
It has been called the first great astronomical event of this century as millions of people across the UK and northern Europe prepare to witness a solar eclipse.
The last time it happened was in 1999.
This time, it will not be a total eclipse, the proportion of the sun covered by the moon will be 97% in the far north of Scotland, and 84% in London.
John Maguire reports.
WARNING: NEVER LOOK DIRECTLY AT THE SUN WITH THE NAKED EYE, OR WITH CAMERAS, TELESCOPES, GLASSES OR DEVICES OF ANY KIND UNLESS SPECIFICALLY STATED THAT IT IS SAFE TO DO SO. LOOKING AT THE SUN WITHOUT PROPER PRECAUTIONS CAN CAUSE SERIOUS EYE DAMAGE.
Go to next video: Solar eclipse: 90 second explainer