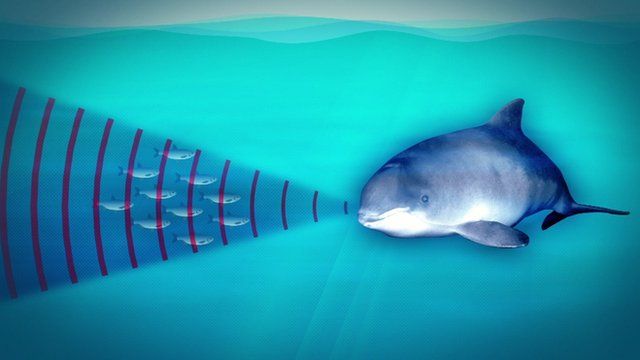 Video
How porpoises use sound to hunt
Researchers in Denmark have discovered that porpoises can adjust the beams of sound they use to hunt.
The animals hunt with clicks and buzzes detecting the echoes from their prey.
Scientists from Aarhus University showed them switching from a narrow to a wide beam, "like adjusting a torch", as they homed in on a fish.
Victoria Gill reports.
Underwater footage courtesy of www.fjord-baelt.dk
Go to next video: 'Podcam' shows secret life of dolphins