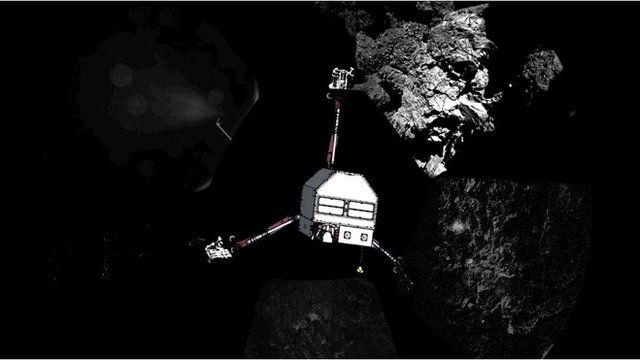 Video
Search continues for lost Philae
Europe's Rosetta mission team continues to listen out for a call home from the lost comet lander Philae.
The robot's battery system ran flat shortly after its historic landing on the icy dirt-ball 67P last November.
The team is now waiting for better illumination conditions on the comet, hoping that Philae will soon be able to generate enough electricity through its solar panels to contact the orbiting Rosetta probe.
German space agency lander manager, Stephan Ulamec, brought our correspondent Jonathan Amos up to date.