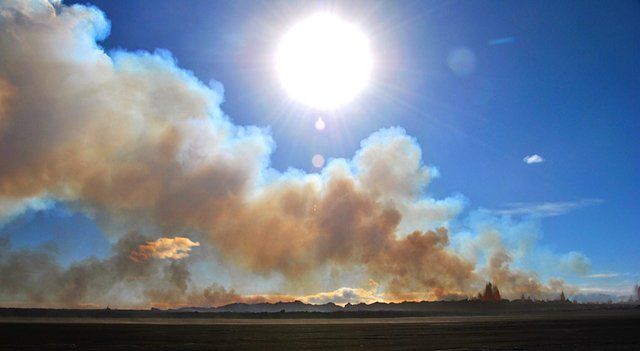 Video
Bardarbunga gas emissions counted
Scientists have quantified the amount of gas emitted by Iceland's spectacular Bardarbunga-Holuhraun eruption.
A massive dyke drove across the landscape, starting in August last year, producing huge fountains of lava.
But the six-month event also released 11 million tonnes of sulphur dioxide that spread over the country and the Atlantic Ocean towards Europe.
Sara Barsotti, from the Icelandic Meteorological Office, gave the details