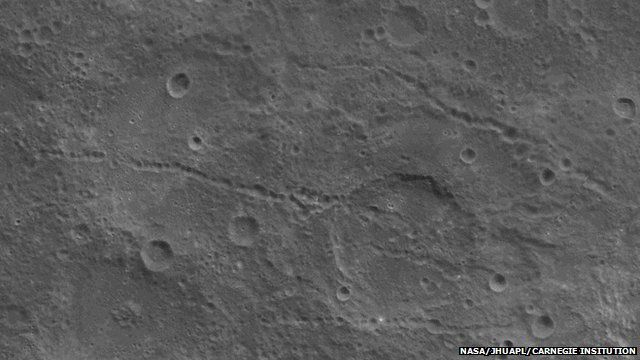 Video
Search for Mercury comet catenae
UK scientists are hunting for impact craters on Mercury that are likely to have been produced by disrupted comets.
They are looking for chains of depressions known as catenae.
These would have formed when comets passed too close to the Sun and broke apart under tidal forces into many pieces, and then splattered the surface of the Solar System's innermost world.
The Open University team is examining pictures returned from the US space agency's (Nasa) Messenger probe.
Prof David Rothery explained the work to our correspondent Jonathan Amos.