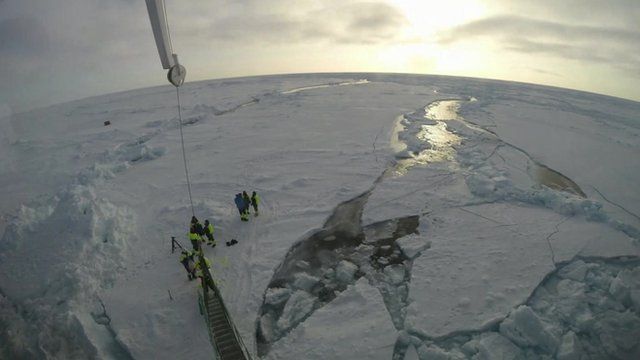 Video
Arctic: Scientists say signs of 'transformed region'
Norwegian scientists are aboard a boat deliberately wedged into the Arctic ice pack.
Their job is to work out how the polar region is changing because of rising temperatures.
Science Editor David Shukman was invited aboard the vessel drifting in the ice 300 miles north of the Norwegian island of Svalbard.
Go to next video: Arctic research from an ice-bound boat