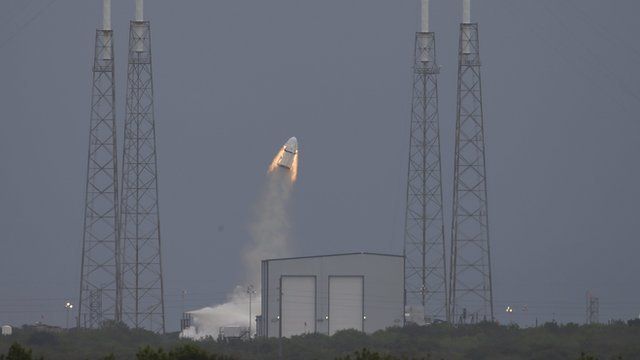 Video
SpaceX abort system passes test
SpaceX has put its Dragon astronaut capsule through a test of how the ship would cope with a launch pad emergency.
The demonstration simulated what would happen to the crewship in the event of a rocket failure.
SpaceX expects to start launching astronauts in 2017.
Wednesday's test at Cape Canaveral in Florida saw a test vehicle - carrying no humans, only a dummy - hurled skywards by a set of powerful in-built thrusters.
The Dragon ship was propelled to a safe distance, lowering itself softly into the Atlantic with three parachutes.
Footage courtesy of Nasa.
Go to next video: SpaceX Falcon 9 rocket launches