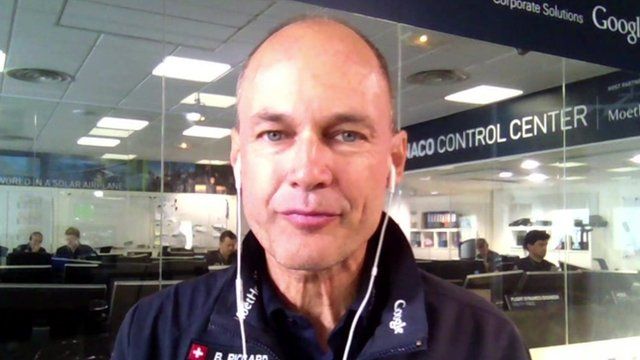 Video
'We knew we were facing challenges'
The plane attempting to circumnavigate the world powered only by the Sun, is being forced to make a landing in Japan because of bad weather.
The Solar Impulse, currently being piloted by Andre Borschberg, had been trying to cross the Pacific.
It started its most difficult leg of the journey just over a day ago in China and was heading to Hawaii.
There was a threatening cold front out over the Pacific Ocean with no apparent way through.
Bertrand Piccard from the Solar Impulse control centre in Monaco said that they knew they would face challenges.
Go to next video: Take-off for Solar Impulse 2