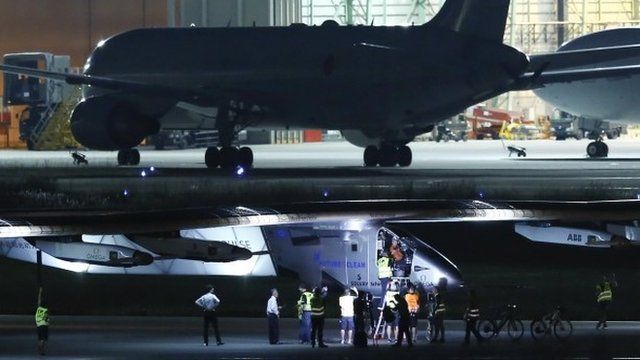 Video
Solar plane lands safely in Japan after unscheduled stop
Solar Impulse 2, the plane powered by the sun, has landed safely in Nagoya, Japan.
The aircraft had set off from China on Saturday, and had hoped to reach Hawaii - the longest leg of its journey - by the end of the week.
However, its Pacific crossing had to be abandoned due to deteriorating weather ahead of it, and it was forced to make an unscheduled stop.
Rupert Wingfield-Hayes reports.
Go to next video: Solar plane makes safe landing in Japan