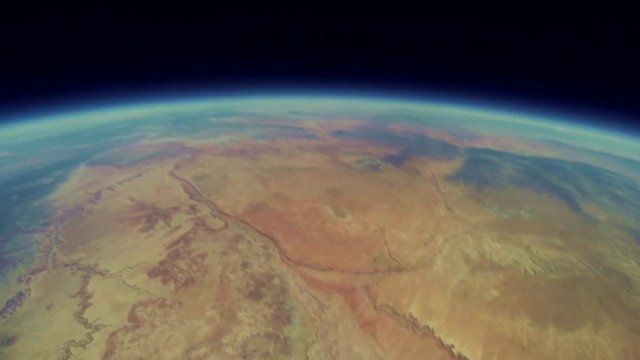 Video
Two years to find 'missing' space balloon
Scientists in the US who lost a weather balloon carrying a camera sent to the edge of space have found it - and two years on are able to view its spectacular footage.
Have you ever unexpectedly found something you lost years ago?
That is just what has happened to a group of scientists.
Bryan Chan, Ved Chirayath, Ashish Goel, Tyler Reid and Paul Tarantino, from Stanford University in the US, sent a camera to the edge of space two years ago - but couldn't find it when it came back to earth.
Now they have been reunited with their tech and have posted a video of what it filmed online.