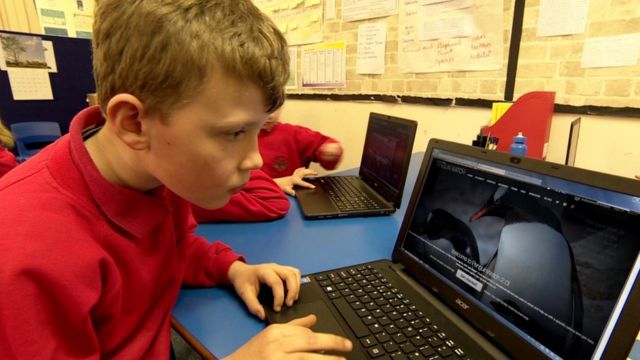 Video
Are these Britain's youngest Antarctic researchers?
British scientists who have set up a network of penguin-monitoring cameras throughout Antarctica are asking the public to help them carry out their research.
The Oxford team is launching a new version of their ambitious citizen science project, PenguinWatch, on Thursday 7 April - enabling people to explore Antarctica's penguin colonies online via images captured by the remote cameras.
The new site will allow young enthusiasts, like these children at a primary school in Cheshire, to monitor the results of their own research, and even to adopt and monitor their own penguin colony.
More on this story on the BBC News at Six and the full report on Our World: The Penguin Watchers, Saturday and Sunday at 2130 on the BBC News Channel
Go to next video: Penguin diary: Charting a year in the life