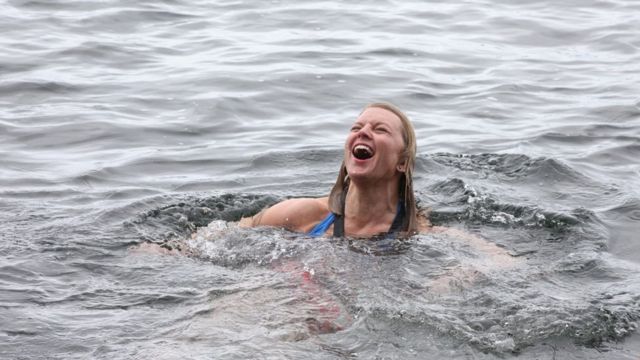 Video
BBC reporter takes Antarctic dip
Earlier this year, BBC science reporter Victoria Gill followed a team of scientists on an Antarctic expedition to set up remote, automated cameras in penguin colonies.
The researchers worked from a tour ship, which offered passengers the opportunity to "plunge" into the almost freezing ocean off the Antarctic coast.
Wearing a waterproof camera, Victoria took the plunge.
See the full story from the expedition in Our World: The Penguin Watchers, Saturday and Sunday at 2130 on the BBC News Channel
Go to next video: Penguin diary: Charting a year in the life